Manufacturing Process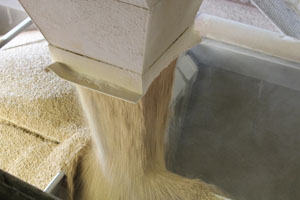 Raw materials arrive at our mill and great care is taken to weigh and process the materials. In our fully computerised mill attention to detail is our commitment to our customers.
Each batch of feed is manufactured by our experienced team. The mill houses the most modern kit in Europe and all diets are fully traceable within the system.
Traceability
Paul and Vincent places great importance on traceability of all materials used in the manufacture of our feeds. This provides reassurance to the farmer and also further along the food chain to the consumer. Feed is manufactured and inspected in accordance with Department of Agriculture Food and Marine guidelines. We also participate in the many schemes of accreditation including UFAC, HACCP, ISO9002 and FEED FORTRESS. These all serve to strengthen the links in the chain from field to fork.